Helping your child develop - Pre-school
The next part of our child development blogs looks at pre-school age children. Here you'll find information on making the right foot care choices for your child and provide advice on engaging the whole body through related activities suited for their life stage.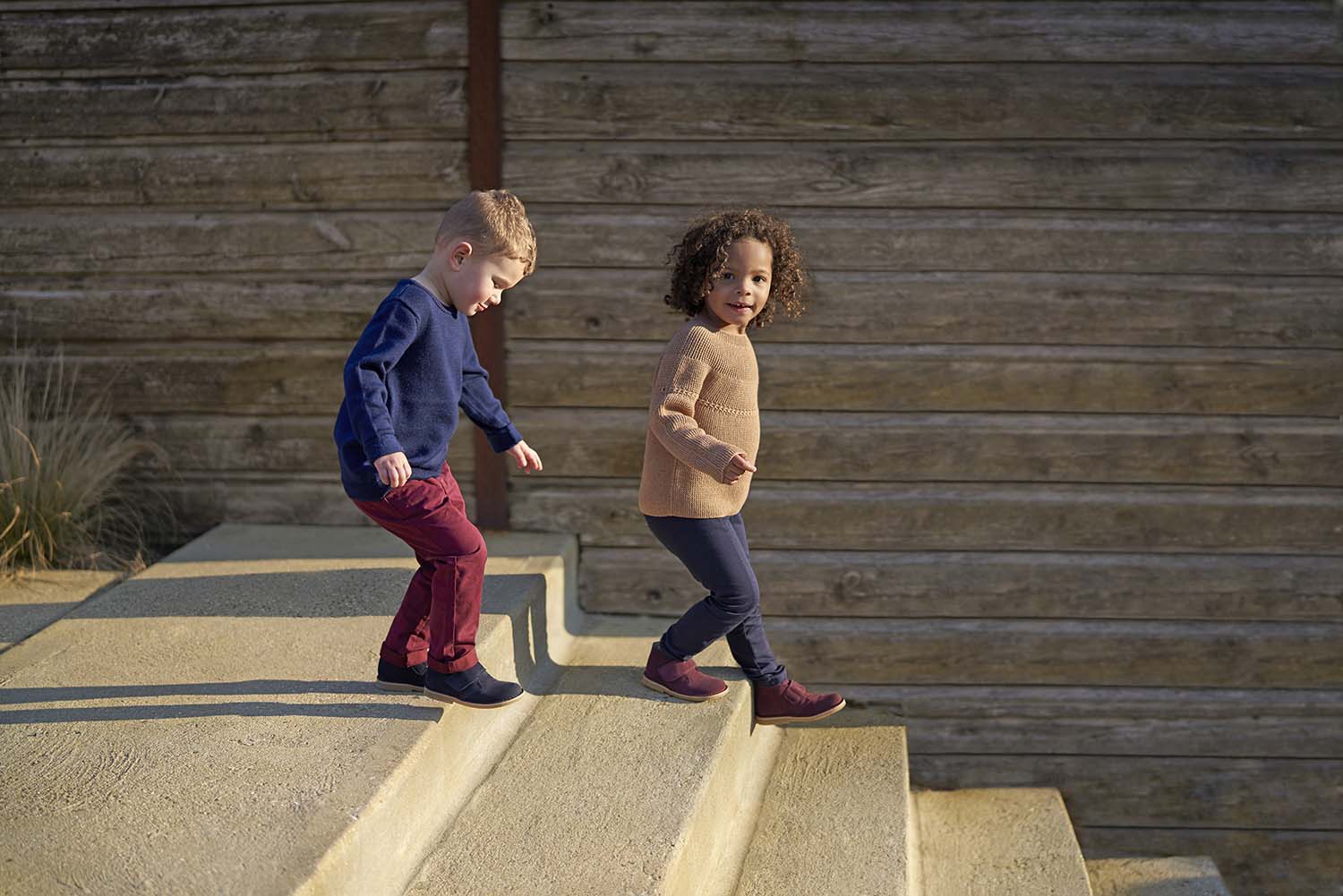 Your child will be growing up fast and getting out and about more now, involved in all sorts of activities. But the bones in their feet are still forming, so correctly fitted footwear is still really important. You might need a selection of different types of footwear now, such as sandals, casual shoes, trainers and wellies. Start-Rite cater for all these footwear needs.
It's important not to compromise on fit, particularly in the forefoot to ensure the foots natural structure is not constricted by their footwear during this important developmental stage. These restrictions may compromise locomotion and lead to a less natural gait cycle development and may compromised formation of the bones, muscles and ligaments that links the body together.
Your child has more controlled movements now and has probably mastered walking, running, skipping, hopping and jumping. Activities that require co-ordination are good now and you can try combining different skills instead of just one action.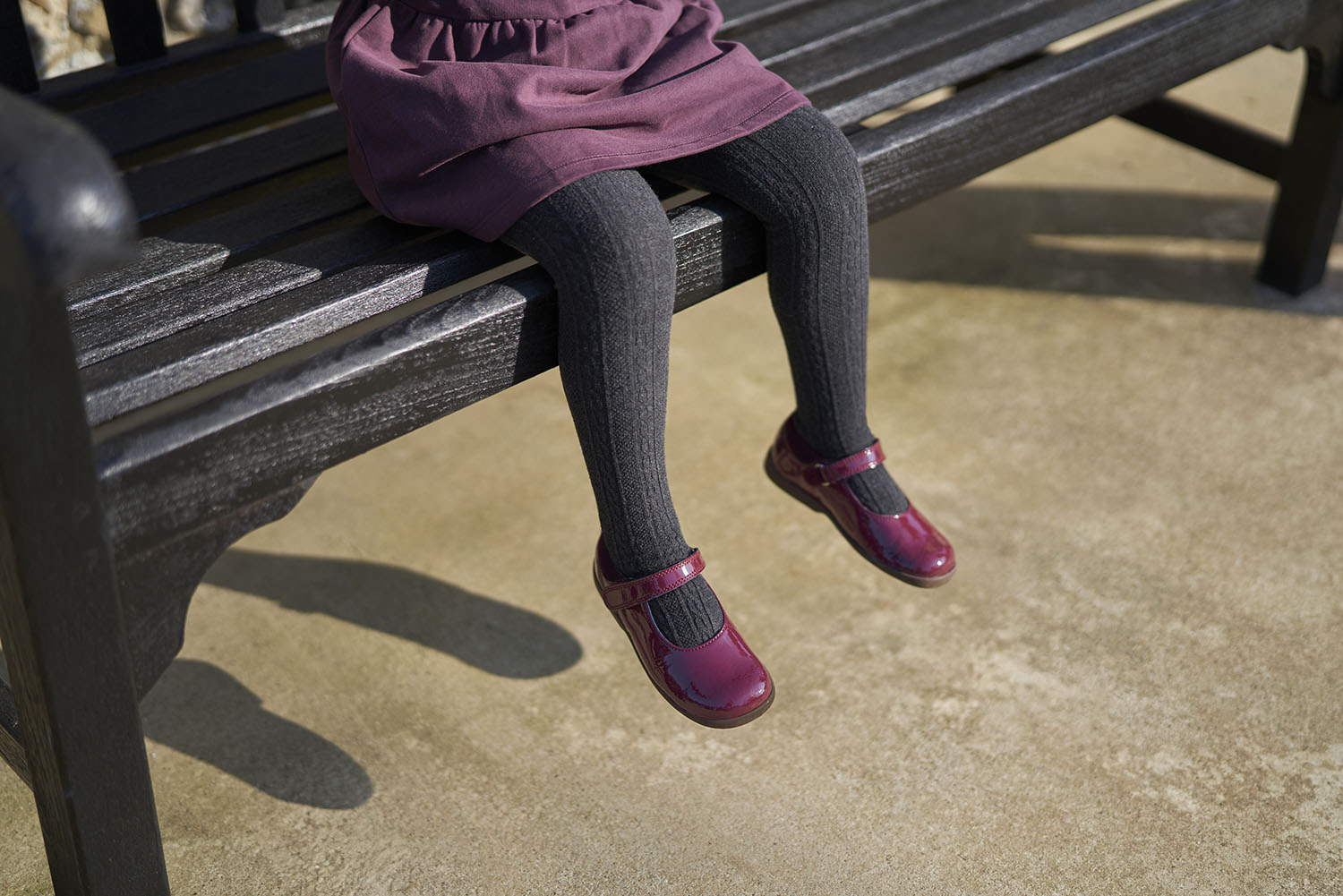 Here are some activities to help your Pre-school child develop:
A balance bike or bike with its crank/pedals removed is a great way for your child to advance their balance and explorer further.
Encourage playing outdoors as much as possible, varying the environments they are playing in.
Make a basketball hoop or goals in the garden to help with co-ordination and focus.
Let them play fun games with other children like tag, hide and seek and ball games, or even better, make up their own games.
Some children like games with accompanying songs or rhymes, like skipping or dance routines, this is great for engaging the brain and locomotor system.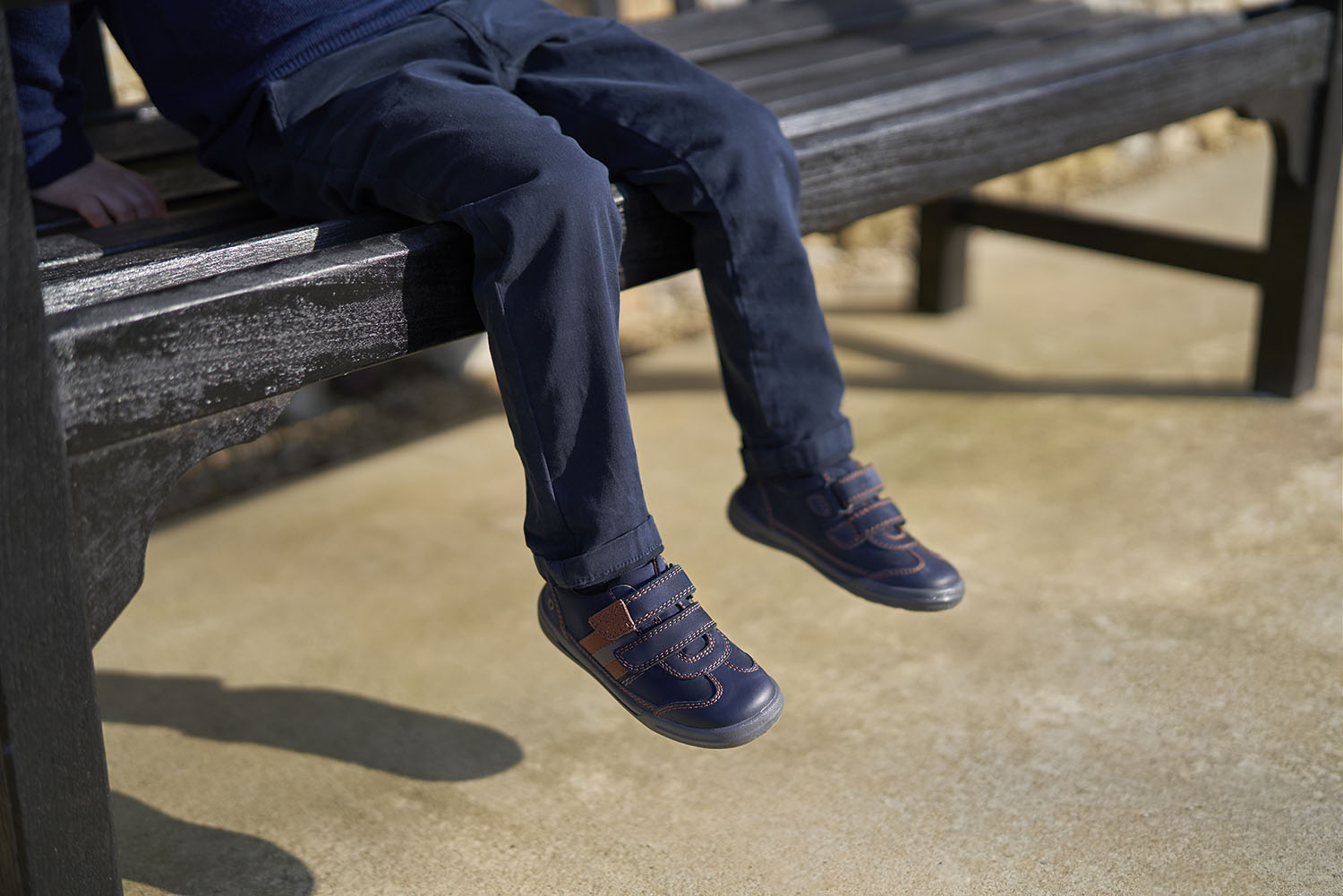 Pre-school shoes:
Pre-school shoes shoes ensure you child can hop, jump and skip into every adventure and be naturally developing their body mechanics along the way as well as offering all these important features:
Whole and half sizes in up to four width fittings from E to H, to ensure the best possible fit.
A selection of on trend colours and styles - children love bright colours and parents like their kids to look good; our pre-school shoes are designed to start to engage with your child's preferences.
Breathable linings for maximum comfort, allowing perspiration to escape through the surface of the shoe.
A choice of fastenings to suit parent and child needs that offer plenty of adjustability.
High grade leather for extra durability.
An increased level of durability is designed into our pre-school styles to keep up with all those adventures.
Built in growing room around the toes, to allow for growth of those developing muscles, ligaments and bones in your child's feet as they start to become more active.
Outsoles are engineered to give plenty of grip as you child's sense of adventure increases; giving sure footed fun. They are also engineered to last the rough and tumble that's thrown at them in the park.
Lightweight and flexible soles that have been designed to flex as the foot flexes at the metatarsal joints so your child's foot can perform naturally as an important part of the locomotor system.
To ensure your child has the correct fitting shoes we recommend measuring their feet every 2-4 months.
Before long it will be time to start thinking about school shoes for your little one. It may seem a daunting task, but we have help and advice on choosing the right school shoe for your child's feet.
To read our general tips on foot health click HERE